Inspired innovation.
Our innovative Fatality Case Management System provides a workflow-friendly data entry and aggregation tool to assist coroners, state medical examiners and fatality review teams across the country to manage their caseload and data collection process in a more efficient, intuitive and visual manner. Such reviews have quickly threatened to overwhelm medical examiners across the country as communities have grappled with the tragic impacts of the opioid epidemic.
Secure, intuitive and easy-to-use
The RxOrbit Fatality Case Management System is a cloud-based, fully secure native application in Microsoft Azure. It employs the most state-of-the-art technologies and privacy and security protocols. Anyone accustomed to web browsing and email can quickly acclimate to the system and capitalize on its efficiencies to work better and faster.
It works by automating and centralizing the data management process for the fatality review teams. The source data, such as from vital statistics, are loaded into the tool to automatically generate the team caseload. The tool is quickly customized to the team's workflow and populates the individual patient data in more visually meaningful formats enabling the teams to be more efficient and better identify trends.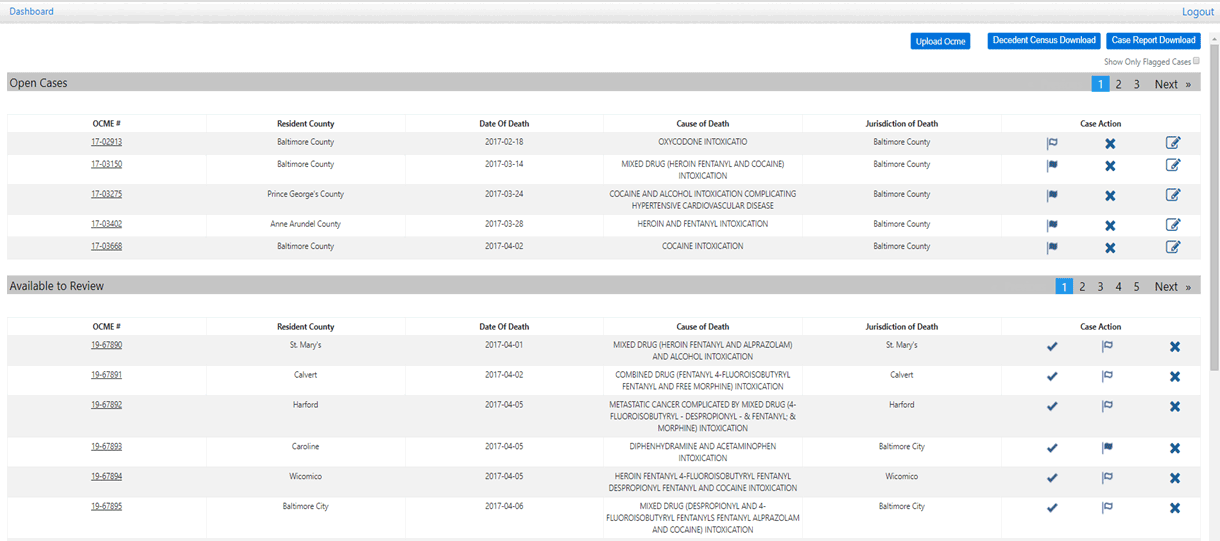 Designed by fatality case reviewers
The tool was developed through the support of a 2016 U.S. Department of Justice Harold Rogers grant awarded to the Maryland Department of Health to enhance and expand Overdose Fatality Review program activities. An open-source version, developed in partnership with the Maryland Department of Health Behavioral Health Administration; and CRISP, Maryland's health information exchange is now available to states as a free download on Github.
Our subscription pricing model is designed to fit within most states' small procurement guidelines and may even be billed to a government charge card. No long-term commitment is required.
Interested? We'll contact you.